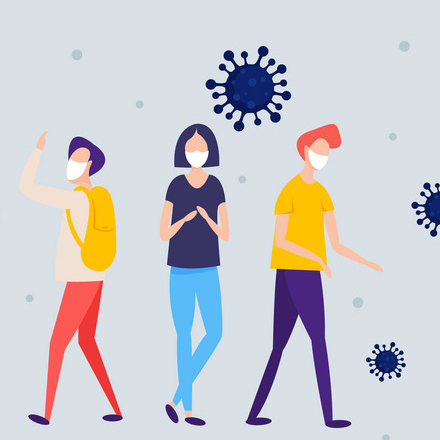 Help us keep our campus safe!
Please notify your immediate supervisor or instructor if you are experiencing any of the symptoms or situations described on the left.
Fall 2023 COVID Guide
---
August 31, 2023
COVID-19 cases are on the rise across the country. The new variant is spreading quickly, and can be very contagious. RCC is continually monitoring the situation and will keep everyone informed as information is provided.
RCC follows the CDC guidance for institutions of higher education, which is the same as it was during Fall of 2022. Please be advised that this guidance may change as more is learned about the new variant.
Every classroom has been provided with hand sanitizers and wipes.
To help keep our community and campus safe, we strongly encourage all students and employees to be fully vaccinated, including boosters.
Please do not come to campus if you are sick or experiencing any of these symptoms or situations:
Temperature greater than 99 degrees
Nausea, vomiting, diarrhea
Loss of sense of taste and/or small
Coughing, sore throat, fatigue
Other flu-like symptoms
Shortness of breath
If you have been in direct contact with someone who has tested positive for COVID-19
If you live in the same household with someone who has tested positive for COVID-19