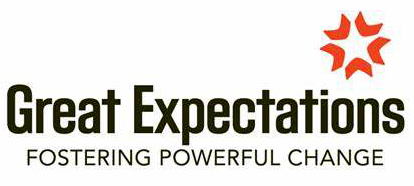 Great Expectations
Great Expectations is a major initiative of Virginia's Community Colleges made possible through funding from the Virginia Foundation for Community College Education.
Great Expectations: Connecting foster youth with college success.
---
If you've experienced foster care, we can help you make the transition to college. The Great Expectations program provides financial resources and academic support for students affiliated with the Virginia Foster Care System.
Your College Navigator can help you get started. Connect with your College Navigator. 
When you join Great Expectations, a College Navigator will work with you to assess your skills and interests, talk about your future, and make a plan for enrolling in college. Your coach will help you every step of the way with everything from filling out applications to covering your expenses to arranging for transportation between home, school, and work.
Financial aid and scholarships are available to students who have been in foster care. To qualify, you must have been in foster care, custody of social services, or a special needs adoption when you earned your high school diploma or GED. Tuition grants can also be used for non-credit workforce programs.
Contact your College Navigator to get started.