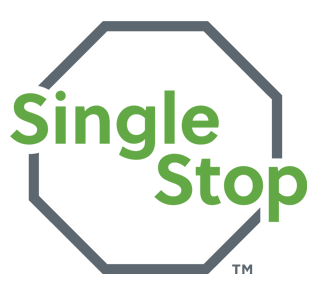 SingleStop
RCC partner with SingleStop, a non-profit organization connecting students with a variety of free resources you may need to stay focused on your academic goals.
Find Financial Assistance and Connect With Local Resources
---
Log onto SingleStop, create a profile, answer a series of questions using the online self-screening tool, and a staff member will review your results and connect you with resources that may help you overcome financial barriers.
Resources include:
Benefits Screening: Learn whether you qualify for federal and state benefits like food nutrition programs (SNAP, WIC), health insurance (CHIP, Medicaid), cash, assistance with utilities and transportation. SingleStop can also help you apply for services.
Tax Preparation: A certified tax preparer will help maximize your tax credits and refund, and file your taxes at no cost.
Health Care Enrollment: Find health care insurance options and receive help with enrollment and/or renewing your coverage.
Financial Education: Create financial goals with guidance in budgeting, banking, credit counseling, and debt management.
Legal Counseling: On-site experts can provide guidance with public benefits, housing, utilities, employment, and immigration issues.
Referral Services: SingleStop staff will connect you with additional campus and community resources.
All SingleStop services are free for qualifying RCC students and your family members