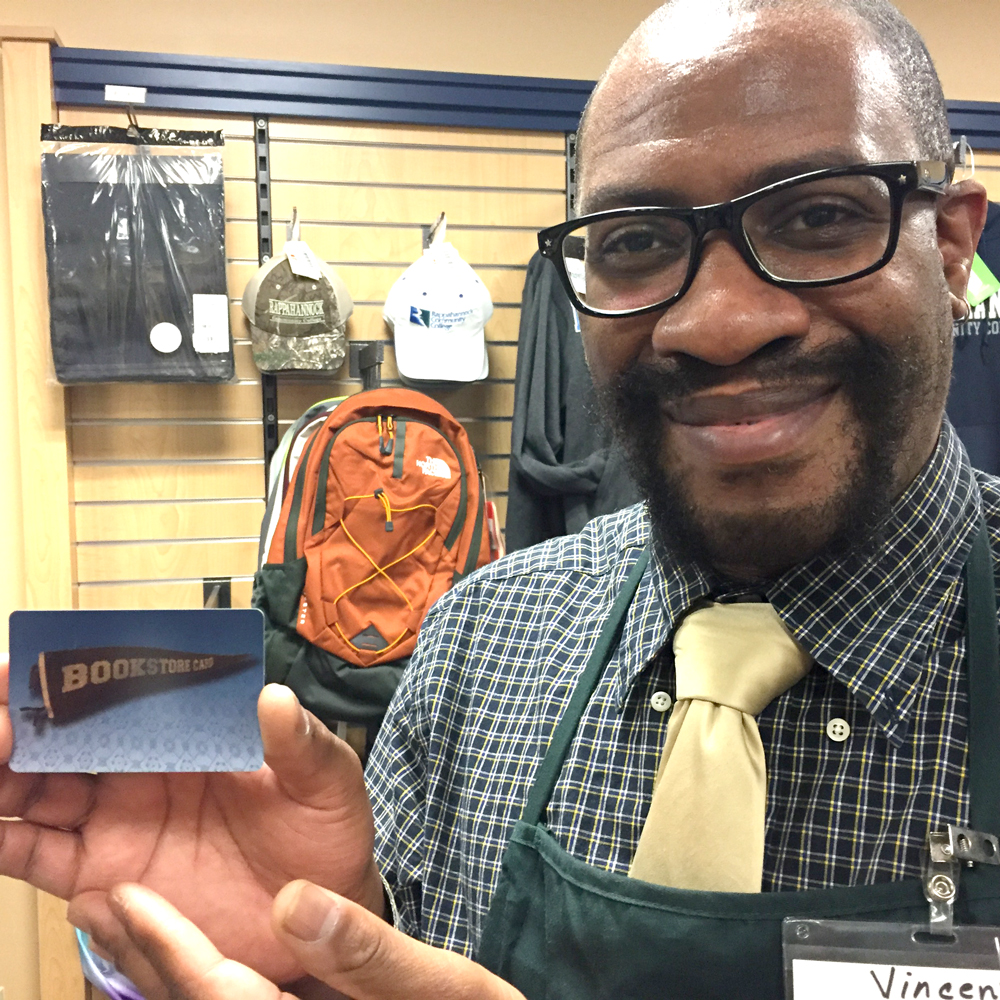 Bookstore Information
Extended Hours Aug 14 - Sept 13

Glenns Campus
804-758-6726
Monday-Thursday 9 am - 5 pm, Fri 9 - 12
Extended hours Aug 28 - Aug 31
Monday-Thursday 9 am - 6 pm
Friday 9 am - 12 pm          
Warsaw Campus
804-333-6794
Monday and Wednesday 1 pm - 6 pm
Tuesday and Thursday 9 am - 2 pm
Friday September 1 and September 8, 9 am - 12 pm
RCC Bookstore
---
The RCC Bookstore is your source for textbooks, laptops, RCC spirit wear, supplies, and more—at Glenns, Warsaw, and online!
Online ordering
Place online orders at www.rappahannockshop.com The most efficient mode of delivery is to have items shipped directly to your home. Books may be shipped to campus for pickup. Preferred campus must be indicated in the Customer Comment section of your order, otherwise items will be delivered to the Glenns campus. Please allow 48 hours for processing and wait for confirmation that your order is ready for pick up. If you do not have internet and need to purchase items with cash or check, please call (804) 758-2099 to make arrangements.
Refunds
To receive a refund, items must be returned no later than the last date to drop classes. Consult your packing slip included in your order for more details about the return policy.
Nursing Students
Place web orders at www.rappahannockshop.com for Kaplan when your instructor or advisor has let you know available. Make sure you are ordering the correct Kaplan.
Using Financial Aid


Using Financial Aid at the Bookstore Fall 2023

15-Week and 8-Week (1st session):
Textbook order dates: August 14 through September 13
Last day to return and receive a refund: September 13
Computer Order Dates: ASAP and no later than September 4
8-Week (2nd session):
Textbook order dates: October 19 through October 27
Last day to return and receive a refund: October 27
Computer Order Dates: No computer orders.